Condon Randis Advertising Services in Chicago wanted to streamline their proposal process. To develop their quote the need to collect and review estimates from their suppliers, printers, and fulfillment partners.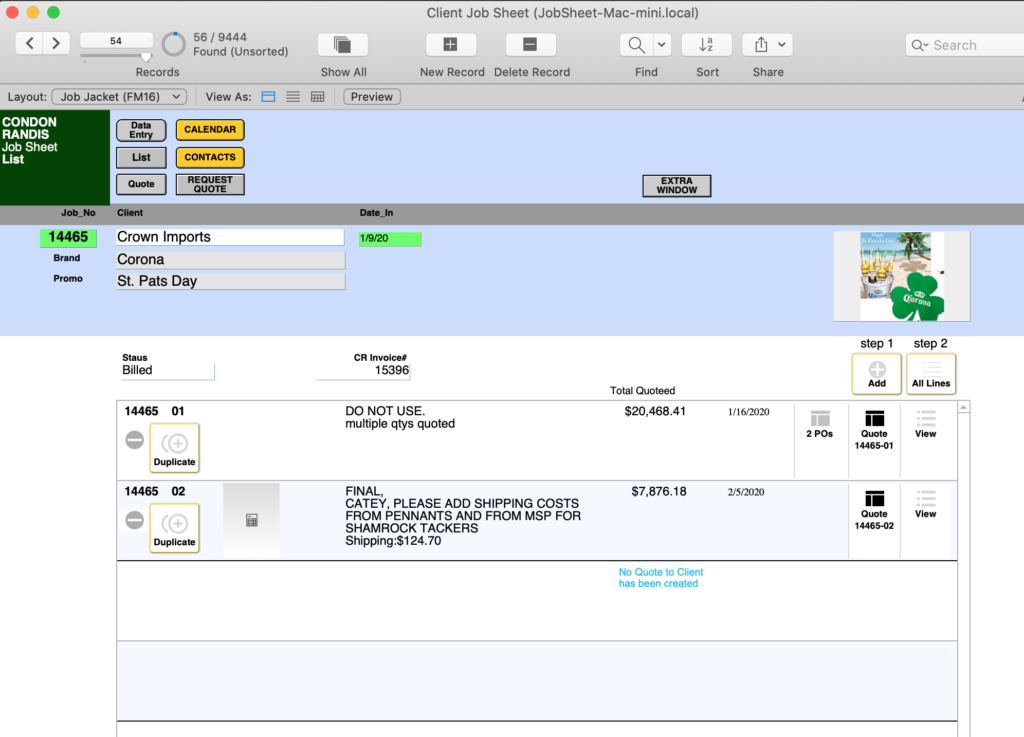 Collecting proposals from vendors, directly into the FileMaker System using FileMaker's WebDirect technology.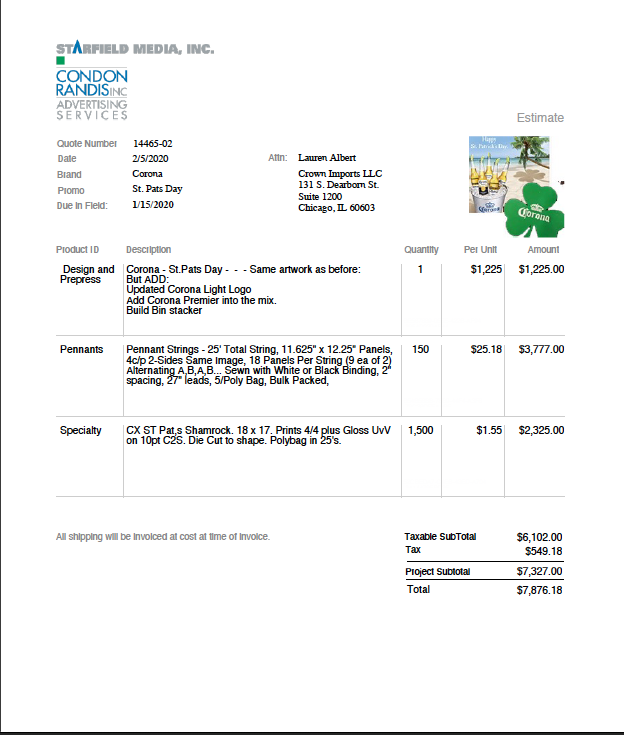 Total project costs, markups and added services. Generate a PDF quote to client.